Show notes
Prof. Liz David-Barrett and Aoife Murray introduce the first in a new podcast series about the Global Programme for Measuring Corruption ('GPMC') from the International Anti-Corruption Academy in Vienna, Austria.
Liz is Head of The Global Programme of Measuring Corruption.
Aoife is a Senior Researcher on the Programme.
Background
How we measure corruption shapes how we view and address the problem. Governance indicators create and spread international standards, influence the drivers of economic growth and affect our views about government performance. This material and reputational impact makes it critically important that they are as accurate – and actionable - as possible.
Yet measuring corruption is also extraordinarily difficult and complex. Great strides have been made in recent years, but there are no easy answers.
Therefore, the Global Programme for Measuring Corruption seeks to take the conversation about measurement to the next level, through two work streams to investigate the 'demand' for corruption indicators and map the 'supply' of innovative methodological approaches.
In this first episode Liz and Aoife tell us about their professional background, why they wanted to join this programme, its purpose, how it works and how you can get involved in it.
If you want to find out more about the programme, visit: https://www.iaca.int/measuring-corruption or if you have specific questions please feel free to email the team: gpmc@iaca.int
This podcast is hosted by ZenCast.fm
Hosts
Guests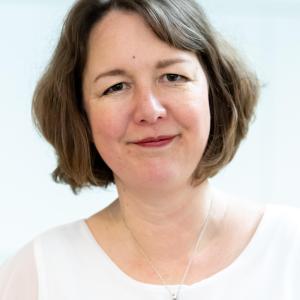 Liz David-Barrett
Liz is Head of the Global Programme for Measuring Corruption at the International Anti-Corruption Academy. She has been researching corruption for more than 20 years and was previously Director of the Centre for the Study of Corruption at the University of Sussex, UK. Always aiming to bridge gaps between research and practice, she has engaged widely with practitioners (e.g. by authoring reports for Transparency International, advising governments on anti-corruption strategies, and supporting the private sector on business integrity).
View episodes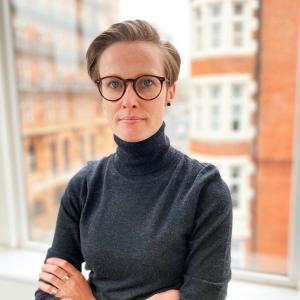 Aoife Murray
Aoife has 12 years' experience leading complex assignments in the field of governance, anti-corruption and public policy evaluation. She has consulted for: the UK's Foreign, Commonwealth and Development Office; Ireland's Department of Foreign Affairs; the Norwegian Agency for Development Corporation; Swedish International Development Co-operation; Philanthropic Foundations and Non-Governmental Organisations. Aoife also has bilateral and multilateral experience in her previous roles as a Development Officer at the Department of Foreign Affairs, Ireland, and as a Policy Analyst at the United Nations Development Programme. Her research interests include the application of utility focussed approaches, the value of co-creation in improving uptake, and measuring the effectiveness of anti-corruption strategy and policy.
View episodes